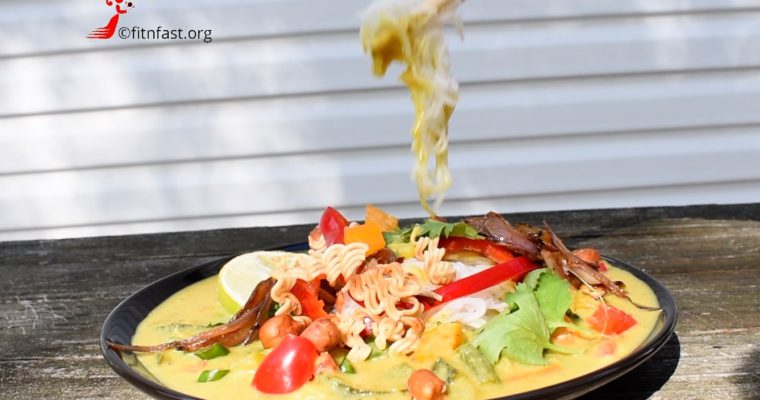 Khow Suey is a popular wholesome one pot meal from Burma. Explore this Vegetarian, Vegan version of Burmese Khow Suey full of flavors which is a wholesome bowl of health and goodness.
The dish, known as ohn no khao swè, originated in Myanmar (Burma), and came to East India with Indians who migrated from Burma during World War II.
Khowsuey is a dish where you will find multiple layers and each layer will have a distinct taste and flavor.