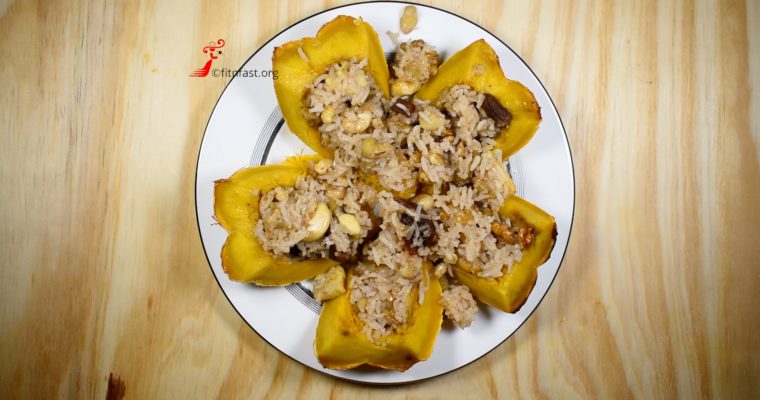 Ghapama is a traditional autumn/fall dish from Armenia. Armenians prepare this stuffed pumpkin dish between New Year and Armenian Christmas, or on other similar festive occasions, but especially during autumn and winter, when pumpkins are in season.
In Armenian, the word Ghapama means cooked in a covered pot. Recipe wise, the Armenian Ghapama involves removing the gut of Pumpkin, stuffing it with cooked rice along with dry fruits and then baking it.
Sometimes, people use locally available winter squash rather than pumpkin to make Ghapama.