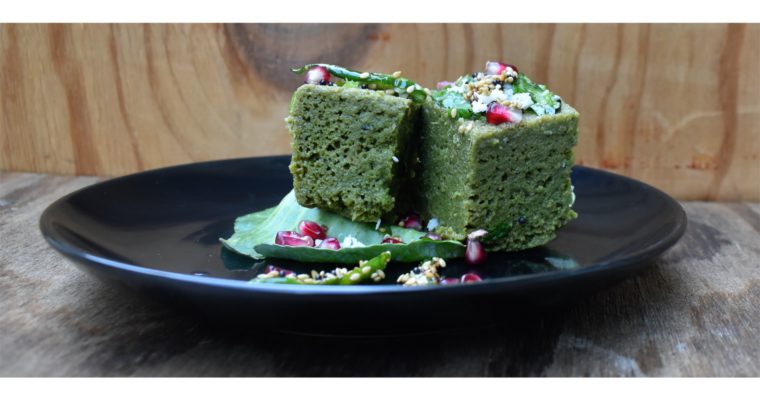 Once a Gujarati staple, steamed and low cal Dhoklas are universally popular these days. Moong Palak Dhokla or Lentil Spinach Steamed Cake is a delicious version of most favourite Gujarati snack Dhokla.
In this variation, use of Moong Dal and Spinach has been made to prepare Dhokla.
If you are looking for a healthy and easy breakfast recipe, then you must give this Moong Palak Dhokla, Lentil Spinach Steamed Cake a try.